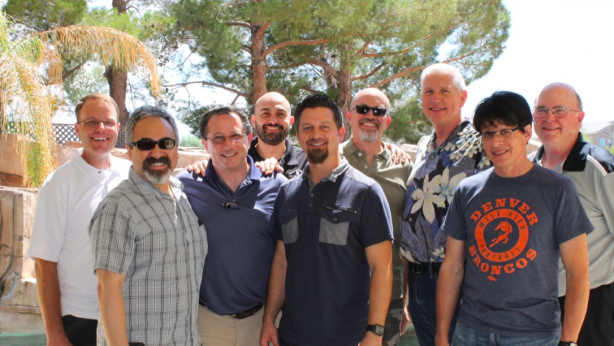 We are born guys, but becoming a man is a whole separate issue. It's more than just going through puberty, or simply turning 18. There are lots of guys out there in their 20's, 30's, 40's and beyond who still struggle with being the man that they need to be. Luckily, you're on the right path (since you're reading this right now). If you are interested in becoming the man that God intended you to be, we're gonna give you some direction on how to get there.
1. SHOW UP. Show up to church. Drag your family and kids with you. Send your kids to the kids stuff we got for them and you come to the main service. Don't be scared, this isn't church like you think it is. Leave your tie at home and show up how you are. Nothing is going to change unless you show up. We got a service Saturday nights, and more Sunday morning. You'll find out details elsewhere on this website.
2. DO SOMETHING. Don't just listen to what goes on here, actually try to apply it to your life or the life of your family. Don't just hear it, DO it. Not sure how? Ask a pastor or a group leader.
3. PLUG IN. Growth groups, classes, helping out, whatever... put some wheels to your faith. Especially the stuff the men are doing, or any groups or classes you think can help you learn more.
You need prayer? We will pray for you. You need help with how to raise your kids? We got a class for that. You need to get rid of something in your life that keeps rearing it's ugly head no matter how much you try to get rid of it? We have groups for that too. It's all here at GV Christian.
Show up. Do something. Plug in... and don't be a stranger!